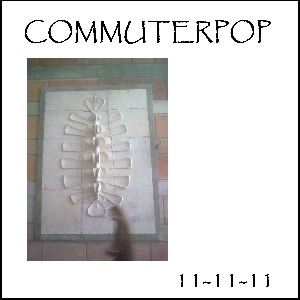 At 11-11-11, 11:11 this new single was released.
Two songs, "11-11-11" and "How about our dinner invitation" in one convinient zip package including cover art, ready for you to download and enjoy!
If you want to hear them first, just click the arrows in front of the title.
"11-11-11" – first tryout is a bit funky thing, however not yet really finished. Consider it a work in progress.
commuterpop.com/cms/wp-content/uploads/2011/11/Commuterpop-How-about-our-dinner-invitation.mp3
"How about our dinner invitation"  i a moody, chillout ambient song with some lightharted quirky sounds to complement it.
It was originally published in 2009 on the now closed Tunited site, Midge Ure's project of nurturing bands into the business, and the title was a humourus way of reminding him that he hadn't answer our dinner invitation when he and the rest of Ultravox was coming to play in Stockholm…:-)